Vehicle Consignment in Charlotte NC
When shopping for a new vehicle, the last thing you want to worry about is figuring out what to do with your current car. In an effort to alleviate some stress and make your life easier, we are proud to offer vehicle consignment at Formula Imports. We employ a team of experts that appraise, detail, advertise, and sell your car so that you don't have to!
After getting an estimate for what your car might be worth, you can drop it off at our location in Charlotte, NC and our skilled team of technicians will inspect and detail it as well as take some pictures for advertising. In addition to prepping for a sale, we also take on the pricing and advertising part of the process, allowing you to rest easy knowing you will be getting a competitive offer on your vehicle.
Once buyers start expressing interest in your car, our team at Formula Imports also takes care of negotiations and, ultimately, making a sale. We are involved from the moment you drop of your vehicle to the moment its future owner picks it up, which means you don't have to worry about any added stress. Below, we outline the consignment process and how it affects you.
The Appraisal
Before we ask potential buyers to pay a specific price, our automotive experts will assess many aspects of the vehicle, from mileage to exterior wear and tear. From there, we will provide you with an accurate valuation of what your vehicle may sell for in the current market.
Pricing & Advertising
Before the vehicle goes on sale, we'll take some photos and work with you to settle on an asking price that both makes the vehicle marketable and maximizes potential profit. Once all of this is compiled, your vehicle will be listed to numerous outlets so that it can be seen by a wide range of interested buyers.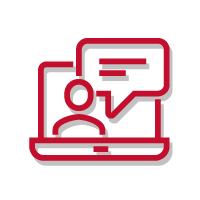 Selling & Negotiations
If you're not experienced, dealing with buyers who attempt to haggle or push for a sale can be overwhelming. Thankfully, you can leave it to our experts. We'll set up all test drives and deal with any negotiating that occurs to ensure prospective buyers are genuine and to ensure the vehicle is sold at a fair price.
Making Your Life Easier
When your vehicle is sold, you receive your money and ride off into the sunset. That's it. We handle all the necessary DMV paperwork, transferring of warranties, financing, etc. All of that stuff that makes selling to a private party a hassle is virtually eliminated by working with our consignment experts.
Why Sell With Us?
There are a few reasons to sell with us, but we'll start with the obvious – we put you first. We want to make sure you know that you're getting the best value for your vehicle, so we're willing to sit down and talk everything out until you're comfortable. We aim to be clear and thorough whenever we go through this process, which means you should have fewer questions by the end.
In addition, we don't want to keep you in the dark. We'll make sure that you have supporting documentation of the entire process, and that you're not feeling like you could've sold to somewhere better – we want you to know we're the best in the area!
Finally, we aim to provide you with ease of access. We're right in Charlotte, but that isn't all we mean here. We want you to know that you can come to us with any questions before, during, and after you sell with us. If that isn't enough to keep you satisfied, we don't know what is! Visit us today, if you've been looking for a great place to sell your vehicle.