Just bought a truck from Formula Imports and it was a great experience! Justin was a great help and made the process very smooth! When I need another car I will def call them again! Thanks

Jeff is a very trustworthy facilitator. We took care of everything through phone calls/Texts/e-mails. Very responsive and works hard for his clients. I would not think twice about selling or purchasing a car through him again.

We've been dreading buying a new car and were introduced to Formula Imports through a friend. We will never purchase a car anywhere else and COULD NOT be happier. Jeff, JG, Nicole, Julian and Jimmy were all hands on deck- knew so much about the car, were just as excited as we were about the BMW X5 and even followed up to verify that all was good. Great financing rate - JG had all paperwork ready to go. Jimmy hooked up my phone to the car and did a thorough rundown of how to work the entertainment system. Nicole showed me everything about the car - Jeff and Julian searched and searched for the exact car we wanted. No matter what you need - go to formula one. I had no idea buying a car could ACTUALLY be painless. In and out of there in like 30 minutes .

These folks work hard to please their customers and made a last minute deal go smoothly for me. They have a great selection of cars and its worth going by to take a look at their exotic cars as they have a wide range to suit anyones style. Steve went out of his way to make sure that I had the best possible deal and even picked up a new cargo mat at a nearby Jeep dealership for me as I was pressed for time. It is this kind of exceptional service that will keep me coming back. Thanks so much!!!

Bought a used Bimmer from these guys and they were very easy to work with. The dealership allowed me to test drive the car all the way to my home so I could be sure the car would fit in my garage (and the sales rep followed me in my car to save me time). The price was fair and the car was in great condition with low miles. Showroom is a little sparse but who cares as long as you can get a good deal. Everyone was professional and followed up on outstanding items. Justin was very easy to work with and a straight shooter. Good to see a used car dealership that isn't out to rip you off and is not high pressure. Keep up the good works guys!

I highly recommend anyone looking for a new car to go to Formula Imports. Ask for Justin he is amazing! I got two cars from them and each time I was able to drive away satisfied! Recently lost my car in a accident was approved for another car the next day with lower payments. Now I'm riding in my 2016 Dodge Dart! :-)

Service and quality of cars at Formula Imports are best in class!! I had a great experience with purchasing my car and everyone went above and beyond to meet my needs. Nathan was my sales person and he's awesome! Super friendly guy, answered all my questions, returned all phone calls and texts promptly. The customer service can't be beat at Formula Imports. Go see Nathan!

Exceptional service! They worked with me to get my paperwork completed days prior to driving from another state to pick up my car. Wide selection to choose from and the employees are phenomenal and care deeply about their customers satisfaction. Pam is awesome! I definitely recommend her and her team! Pam even followed up with me a couple of days afterwards to ensure I was satisfied.

I worked with Shane Slaughter. Where every dealer that I went to was trying to push me in a car that I didn't want, Shane was very patient. He didn't push me into a car like an assembly line. Shane found the PERFECT car for me & I'm VERY pleased with my purchase. If you're in the need for a car please reach out to Shane Slaughter he'll take REALLY good care of you. THANKS SHANE, Shawntina Wililams

Much "THANKS" to Julian, Denis, Sophia, and the whole Formula Imports Team. My online buying experience was seamless and professional throughout my entire purchasing process. Highly recommended and appreciated. Conley

I was referred by a friend who had worked with Jeff and Formula Imports before. Once Jeff and I connected - I provided an outline of what I was looking for, price range, and specific features. Jeff found me a great car in less than 24 hours! Paperwork was easy, and with me living out of state Jeff arranged for transportation to my house immediately. I'm very pleased with my car, and enjoyed working with Jeff during the whole process - a great experience!

We found the car online and drove 3.5 hours from GA to get it. The staff was very helpful and accommodating. We were able to complete everything over phone and internet in a very short time frame of a few days. Since we had such a long drive we didn't get there until the time the store closed but they stayed late for us and had us back on the road in no time. The staff is very helpful and friendly. I'm very happy with my purchase.

Best car buying experience ever! Very friendly staff! Thank You Steven and Julian!

I had a great experience with them. I called and talked to Jimmy. Told him that I had been quoted high rates and would not buy a car unless he could get me under 10%. So I gave him my information and the next day he called with great news. Now I have a SUV that I absolutely love.

I bought my dream car, and the staff made it so smooth and quick. I came from Cola, SC to Charlotte to buy this car. We conducted 90% of paperwork over the phone. So when I got there I just had to sign and drive. Kudos. I purchase there again in the future. I recommend everyone if you in the market of a new or used vehicle.

I found my perfect car on Formula Imports eBay listing. I called the dealership & spoke w/ Dennis Crowther. I told him my credit situation up front & he made it happen. I got the car I called about in the listing. Dennis is fast, professional, & a deal maker. Visit or call Formula One & let Dennis make your dreams come true. Thanks Dennis I love the SUV I purchased!!

Just recently bought a preowned Audi from Formula Imports in Charlotte, NC. From start to finish, the process was excellent. My sales rep, Denis Crowther was knowledgeable about the cars I was interested in buying and made himself available to me when I had questions. I highly recommend Denis and Formula Imports in Charlotte. Great Job guys!

As a first time car buyer I did not know much about the process of buying a car. Justin Gardin contacted me in a timely manner when I first inquired about the car I was interested in. We test drove the car first and then got right down to business. Justin explained everything to me in a way that was easy to understand and did not pressure me into doing anything I was uncomfortable with. At Formula Imports I believe that they are looking out for your best interest and not just for themselves. If you are looking to buy a top quality, reasonably priced car this is the place to go! If you have a chance to speak with someone there, I highly suggest Justin Gardin for your car buying needs.

FORMULA IMPORTS IS THE BEST. Between Justin and Julian they will make sure you walk off the lot happy. They will try their best not to give up on you. I just want to say thanks to the two most greatest men on that lot

Our buying experience with Formula Imports was fantastic from start to finish! Justin and Paul were incredibly attentive and professional. Justin worked hard to meet all of our needs as well as ensure that we stayed within our budget. He stayed well past their closing time to finalize our purchase since we were out of state buyers. Paul even personally filled up our tank prior to leaving Charlotte. My husband and I are thrilled with our new car and we'll certainly be back for future purchases.

Formula One Imports provides excellent customer service! I just bought a 2014 Mercedes and had amazing service with no issues! Smooth easy sale and easy paperwork! Denis was very helpful and efficient in his work and communication! I would certainly suggest purchasing a car here and will return when it is time to upgrade! Great cars, Great employees!!!

Excellent service. Very professional. Easiest and quickest purchase I've ever experienced. Found the Toyota Tacoma truck I wanted the night before. Called in the morning to see it and ended up driving it home all in same day. Steven and Justin are awesome!

I worked with Justin..He is very personable. Even though I was reluctant to go up in my payments,he made me see the whole picture..He really broke it down to me..I see him as trustworthy,and value his advise and opinions... I would definitely recommend my friends to do business with him.. I see him as a great asset to Formula One Imports.

BEST SERVICE EVER!!!! They just created life long relationships with our family on ALL future purchases!!!

Drove all the way from Jacksonville Florida and was not disappointed. Justin was great. Car was as described and financing went smooth.

The staff was outstanding. They knew our budget, what we needed and they made the process of getting a car effortless.

Justin, Jeremy, as Steven made this the easiest car buying I ever experienced. Thank you!

Great people knowledge of cars

Jermy and Justin were the BEST!!! you must go to them two. They were very helpful and the made this process so easy.. Really pain free!!

Good experience. Fair & Honest. Denis Crowther and the whole team at FOI were great to work with.

I am a resident from Alabama and found a vehicle Formula One Imports had that I was interested in. From the initial phone call to inquire, 2 weeks of working closely via e-mail, texts, and telephone, and arriving in person at the showroom, I have had the best automobile purchase experience of my entire life. Every question was thoroughly answered and all follow through was done in a very honest and direct manner. I hope this business stays successful and I wish them every success possible. I will never buy a vehicle from another dealership as long as this company is around. Even if I were to reside in Alaska in my future, they have earned a life long customer. You will not be disappointed!!!

Steven, Justin, and Julian were great folks to work with. They made my entire car buying experience as easy as can be. They were knowledgeable and not pushy in any way. Buying a vehicle from Formula One Imports was by far the best and easiest car buying experience I have ever had. I will recommend them to anyone looking for a quality car. Thanks again guys and keep up the good work!

Sure, they sell some pretty amazing vehicles but the bottom line with any business is that your product is your people. With that in mind, Formula One Imports gets an A+++. These guys covered it all around. Steven, Julian, Justin and Paul were all extremely customer focused making sure we had a positive experience from start to finish. They also expedited all of the paperwork making the final step in the process the most efficient I have ever experienced with car buying. Finally, I was impressed that the owner Jeff made a point to introduce himself to us and thank us for the business. They truly went above and beyond to make sure we were completely satisfied. Great people that you can't help but like and like doing business with! Give Steven a call th next time you are looking for a car and you will see what I mean.

Great experience from start to finish! Denis was attentive, responsive and kept everything on track throughout the entire process. As for the car, it was exactly as advertised with no bad surprises which is nice since this was a purchase sight unseen. I couldn't be happier with everything about this purchase and I highly recommend checking out Formula One Imports if you're in the market for a vehicle.

Steven was excellent, came with my wife and 2 kids. He helped us make up our minds in regard to what kind of vehicle we needed. Never rushed us and made ithe clear that attending to our needs was top priority. I would definitely recommend this dealership to anyone, and gladly tell them to ask for Steven.

Great experience in all areas dealing with this company and Jeremy! Thank you again for helping us get our dream car

David Alfaro is a stand up guy. Good mechanic and very helpful!

We just got a new Mercedes from there and Vargas made our purchase a wonderful experience. All the cars are very nice and seem to be in very good shape. I will totally buy from here again!

Fast, easy, professional, and friendly experience. Great service and fast communications with Dennis. They specialize in high-end cars, but still give the same service to those of us who are buying more affordable vehicles. Will definitely do business with them again.

Steve Piki Vargas, was great sales man,very nice we gave him 5 for his great personality and very helpful person,. Thanks so much for have a person like this.

Had a great experience at Formula One Imports! Denis Crowther helped me tremendously and made the car buying experience easy. After reviewing their inventory, what I wanted was not there, but Denis was able to get what I wanted in a matter of days, working tirelessly on my behalf. Today I am driving a clean Genesis Coupe thanks to Denis and the Formula One team.

Amazing car buying experience. Denis and Jeff were extremely helpful and a pleasure to deal with. I would highly recommend Formula One to anyone!

I had a great experience at Formula One Imports. Jeremy Gainey was amazing and walked me through every step, from test drive to final paperwork. He even stayed late and helped me personalize my Nav system before I left. The cars were detailed and very well maintained. Everyone was friendly and respectful. I would definitely recommend them to anyone looking for a great car and helpful service.

Jeff exemplified great customer service in making the customer Happy

Time is a big issue since we have a 5 month old daughter. We viewed the car online and set up an appointment to see in person. We were also able to apply for financing through their website, which is very convenient. By the time we got there, we were already approved with a great rate. We were able to get everything completed very quickly. They also held up to their word and had an extra key made for us even though the sell was complete and it wasn't part of the contract. Would definitely purchase there again!

By far the easiest car buying experience I've ever had. I completed the application online and Denis called me the Next day. There wasn't the typical back and forth that you get from most chain places. Entire process took 2 days only because of the weekend and the guys were very accommodating. JG the finance rep was easy to talk to and knowledgeable.

These guys are awesome. Especially Dennis. The car was amazing and the service top notch and quick. I drove 8 hours from Florida to get car and it was well worth it.

Had a great experience at Formula One Imports! Denis Crowther helped me tremendously and made the car buying experience easy. After reviewing their inventory, what I wanted was not there, but Denis was able to get what I wanted in a matter of days, working tirelessly on my behalf. Today I am driving a clean Genesis Coupe thanks to Denis and the Formula One team.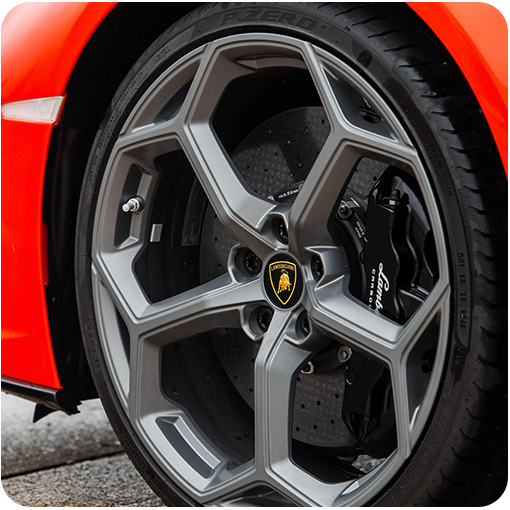 OUR SERVICE DEPARTMENT
At Formula Imports, we specialize in Audi service, BMW service, Mercedes Benz service, Porsche service, Ferrari service, Lexus service, Maserati service, Lamborghini service, and Volkswagen service. All automotive repairs done are completed using state of the art diagnostic, programming, and repair equipment. We spare no expense when it comes to using the right tools to properly repair your car. We have factory trained technicians along with a very knowledgeable management staff with over 50 years of combined experience in the import repair, racing, and tuning industry.
WE ARE CAR GUYS. BUT NOT THE KIND YOU EXPECT.
Formula Imports offers an impressive selection of pre-owned high-line European vehicles. We are located in Charlotte, but our reach expands across the country, and the globe. Formula Imports has shipped cars all over the world, as far as Singapore and Russia. We have extensive experience shipping cars, and have the process down to a science.
Our inventory at Formula Imports is always stocked with an impressive selection of high-line imported vehicles. We carry cars from many of the elite European brands. This includes classic and new models from Rolls-Royce, Audi, BMW, Aston Martin, Mercedes-Benz, Bentley and many more. Check our inventory regularly to stay up to date on everything we have to offer.
Referrals make up over half of our business at Formula Imports. The experience working with us has led to many of our customers recommending Formula Imports to their friends. Stop by and start a conversation with us and learn more about everything we have to offer at Formula Imports.
SCHEDULE DELIVERY
We'll ship your perfect ride to you.
Just sit back and wait for it to arrive.
OUR REVIEWS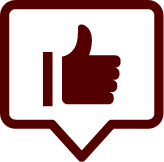 Our Customers Love us and will keep coming back.
Read our reviews.
SELL YOUR VEHICLE
Consignment or for the purchase of your next vehicle,
we'll give you the right price.